THE LEADER IN WEIGHT LOSS in Ashland OH

Lose 20 to 30 Pounds in 30 Days in Ashland OH!
Our Program Is Doctor Developed And Administrated. It Just Works!
Our Highly successful program is our "30 day transformation" system.
Because our doctor is doctor developed and administered, we are able to tailor the needs to each and every individual. This is why we achieve a much higher than normal success rate because our program is not a "one size fits all" program.
We design it to meet your needs where you are currently at.
Our program does not require you to buy any special food or expensive products which makes us one of the most effective programs while also being one of the lowest priced Ashland OH programs there is.
---
How Steve Lost Over 130 pounds!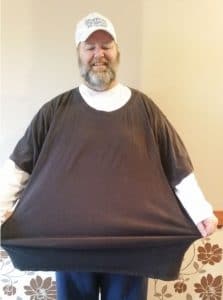 Maybe you are like many of our other success stories. You've probably have been on EVERY diet out there. They offer some short term weight loss solutions but the weight always comes back. Sometimes you end up putting on MORE weight than you originally lost!
We like to call this endless chain of unsuccessful diets the "professional dieter."
Our plan is safe, extremely effective, and can be sustained long term.*
Our exclusive program does not require you to buy any special food or expensive products. We guide you through the entire process to make sure you get the BEST results.
---
*DISCLAIMER Weight loss results will always vary for each individual, depending on their physical condition, lifestyle, diet and personal commitment. Always consult your doctor before making any dietary changes or starting any nutrition, weight control or exercise program. The information given on this website is not intended to diagnose, treat or cure any condition or disease. It has not been evaluated by the FDA, and is not meant for you to self-diagnose or self-treat your specific health issue.